Online Course for High School Students
Personalized Medicine: Customizing Care Through Genetics
Mapping health through DNA
Why do some people respond well to certain therapies while others do not? If a parent has a particular disease, what are your chances of getting it? This course will unlock the mysteries of human genetics and connect specific patterns to traits and diseases. Learn about how the breakthroughs in Personalized Medicine are being used to create tests and treatments more precisely targeted than ever before. Study genomic sequencing. Practice reading gene data. Identify mutations that cause disease. Discover how genomic information makes you unique. Step into the brave new world of tomorrow's medicine. If you're thinking about taking pre-med in college or are interested in STEM, this course is for you.
Learn how the genetic alphabet makes every person unique
Learn the basics of genetic code
Understand how the variation of simple gene sequences (A, C, G, T) create the vast diversity of human traits from hair color to susceptibility to particular diseases. Find out how some traits are passed on and what determines if you will inherit a particular disease.
Discover the power of a single gene variation
Did you know that variation in a single gene explains some of the size difference between a chihuahua and a wolf? Discover how one mutation can have a major effect.
When you take a popular genetic test, are you getting your money's worth?
How valuable and accurate is the information you get from off-the-shelf genetic tests? Understand the how, the what and the why of obtaining personal genomic sequences.
Explore the genetic breakthroughs that are changing medicine
Learn about new treatments made possible by understanding an individual's specific genetic makeup. See how particular genes make a person more or less resistant to particular diseases.
Delve into the genetics of cancer and aging 
Understand how genetic testing such as BRCA enables patients to make treatment decisions that can prolong life.  Discover the relation between aging, cancer and genetics.
Custom medicine: Stem cell therapy, gene editing, designing traits
Study the incredible power of using stem cell therapy for once untreatable diseases. Gain insight into the potential of personal medicine for prolonging life and modifying traits.
Designer babies? Super humans? Examine the ethics of genetic medicine
How far should we go in modifying nature? Are life extension therapies only available to those who can afford them? What ethical issues surround stem cell treatments?
Prepare for a future in medicine or STEM
Topics covered in this course offer a good background for high schoolers interested in pre-med or a STEM-related field in the sciences.
Final project: Become a "gene doctor"
Then, you will look at a particular disease from a genetic standpoint and discuss how Personalized Medicine could be used to treat it.
How you will benefit
Comprehend the basics of genetic code
Gaiin insight into how your own genetic inheritance makes you unique
Be able to discuss the way advances in stem cell therapies and genetic editing can treat serious disease and prolong life
Acquire a keen understanding of the ethical issues raised by scientific advances
Pactice preparing written, visual and video presentations
Determine if medicine or a STEM-related field is what you'd like to study in college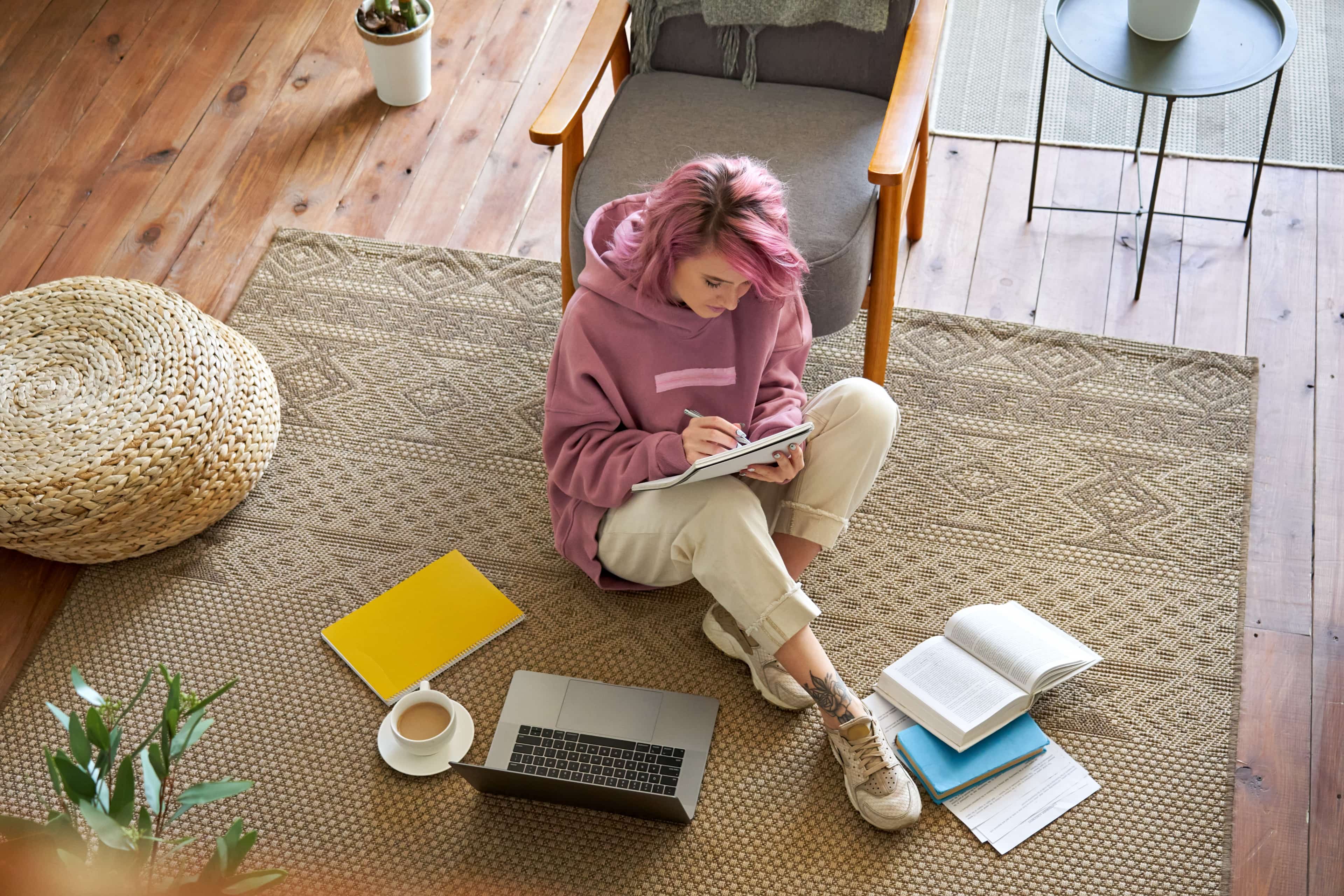 3 learning advantages designed for you
1. Flexible Learning
100% online, works with your schedule
20-25 hours of total instruction and course work, including engaging multimedia, simulations, and curated assignments for which you will receive guidance and support
Engage with fellow students from around the world
2. Mentoring
You'll receive guidance from a mentor who can support you and answer questions as you deepen your learning experience. You can expect: 
Encouragement and direction on all assignments
Inspiration, motivation and confidence to help you succeed
Brainstorming and ideation help as you prepare for your final Capstone project
3. Final Capstone Project
The course culminates with a special Capstone project that allows you to: 
Demonstrate what you've learned in this course
Get feedback from your mentors on your work
Use video, text or PowerPoint presentation to complete your project
Apply now for the next available course
December 17 - December 31
Personalized Medicine: Customizing Care through Genetics
Length: 2 weeks
Cost: $995
Application Deadline: Sunday, December 10, 2023
June 9 - June 23
Personalized Medicine: Customizing Care through Genetics
Length: 2 weeks
Cost: $1295
Application Deadline: Sunday, June 2, 2024
June 23 - July 7
Personalized Medicine: Customizing Care through Genetics
Length: 2 weeks
Cost: $1295
Application Deadline: Sunday, June 16, 2024
All course options, whether 2 or 4 weeks, have the identical educational content, learning materials, and number of assignments. The difference in length of course is due to time of year (not amount of instruction). We know the school year keeps you busy, so we've made the course longer during that time so that you can get assignments done.
Hear from our students
"Being able to learn about techniques of personalized medicine that I've only heard about on the news such as CRISPR, GWAS, was incredible! Drs. Stein and Presgraves were also incredible teachers who were evidently passionate about the subject. Overall, it was a memorable experience, and I will surely use the information I learned in the years to come."
Uma, personalized medicine student from VA
"The formatting of the course is very professional and easy to follow. The mentors are so kind and helpful, even devoting extra time to offer specific suggestions on assignments for improvement. Anyone who wants to be pushed in learning more about medicine should take it!"
Emily, personalized medicine student from KY
Course designed by:
Alexis Stein, PhD
Assistant Professor, University of Rochester
Dr. Alexis Stein received her PhD from the University of Rochester. Her research utilized molecular genetics to study the mechanisms that underlie how mitochondrial DNA is repaired in the cell. Her research has been published in several journals. Dr. Stein developed and runs the undergraduate laboratory courses in general biology and biochemistry. She also shares her passion for genetics with her students in her Principles of Genetics course.
Danielle Presgraves, PhD
Assistant Professor, University of Rochester 
Dr. Presgraves is an Assistant Professor of Instruction in the Department of Biology at the University of Rochester. She has undergraduate degrees in Mathematics and Cellular, Molecular, and Microbial Biology from the University of Calgary and a PhD from Harvard in Biology. Dr. Presgraves was a postdoctoral researcher at Cornell University where she contributed analysis to the 1000 genomes project. Her research focuses on the importance of data interpretation. She teaches courses in Biostatistics, and Introduction to Programming Languages. Her goal is to help students understand how to utilize these modern tools and grasp both their limits and promise.
Meet the Mentors
Alexys
Undergraduate student at the University of Rochester double majoring in Neuroscience and Psychology. As a member of the Rochester Early Medical Scholars (REMS) program, she's also on the pre-med track. Additionally, she serves as a member of the on-campus EMT organization, a member of the Neuroscience/Brain and Cognitive Science Council, and as the business manager for the Society of Undergraduate Biology Students.
Shalaka
Undergraduate student at the University of Rochester majoring in Biochemistry and minoring in Ethics as part of the Rochester Early Medical Scholars Program (REMS).
Daniel
Bioengineering PhD student and NSF graduate research fellow. Daniel also has experience working in biomolecular engineering and drug delivery laboratories.
Buhle
Holds a PhD in Philosophy and a B.S. with distinction. Currently working as a Postdoctoral Fellow developing novel delivery systems for gene editing technologies which have the potential to cure monogenic diseases.
How to Apply
It's easy. No transcripts or letters of recommendation are required. Our application will ask you to provide the following:
Basic contact information for you and your parent or guardian.
Why you wish to take this course. You can tell your story through writing, video, photos — any media you prefer. NOTE: Please submit all application materials in English.
Begin the guided process. It should take only a few minutes of your time to answer the questions.
Apply Now
Want to know more?
Sign up for more information and we'll be in touch.
Apply now for online pre-college courses
Our application process is easy. You can expect a prompt decision.
Apply Now
Frequently Asked Questions
How will you be graded? What are assignments like? How much time do you get to turn around a project? When do you find out if you're accepted?
Find Answers To Your Questions
Scholarships
We offer need-based scholarships in each cohort to students exhibiting high potential who need assistance affording the associated cost. If you would like to be considered for a scholarship but you:
Haven't applied to the program, complete your application now. The scholarship application is included.
Applied to the program and didn't fill out a scholarship request, resume your application and click "Apply for Scholarship".
Are unsure about whether or not you applied for a scholarship, reach out to us at support@precollegeonline.rochester.edu for assistance.
The University reserves the right to modify the course as may become necessary.